We are so excited to have Sandra Cox here with us today for an interview. I know firsthand what a sweet, caring person- and a fabulous writer she is, and I am so happy to get to share with you more about her and her fantastic books! Be sure and visit her website for book blurbs, excerpts, and more- and her blog, where she dishes about her books, as well as features books and author interviews!




R&R: Sandra, you recently released your first novel, The Crystal, in January of 2007, and your second novel, Boji Stones came out in September. Both have received fantastic reviews. SilverHills (your historical romance) and Shardai, your young adult fantasy novel, were already released this month, Rose Quartz (the sequel to Boji Stones) will soon follow, and four more of your books have received contracts. Sounds like the past year has been a real whirlwind for you! Can you tell us a little bit of your experience making the leap from aspiring writer to published author?

Sandra: It was a huge, take-your-breath-away, rush. I have written and gotten rejects for more years than I care to mention. And then things just fell into place. I owe a big thanks to Helen Woodall, my editor at Cerridwen, for making that first offer.
Now my concentration is continuing to improve my writing and getting my name out there so people know who Sandra Cox is. Thank you for your help with this. I appreciate the interview. You've come up with some great questions.

R&R: Thank you so much! Now, both of your published novels and your next two upcoming romances are with Cerridwen Press, one of the most popular and respected mainstream romance ePublishers. We want to know your secret for successful writing! Can you give us a couple of tips for developing a story? For instance, do you use outlines and character mapping, or do you just sit down at the keyboard and let loose?

Sandra: I make a determined effort to outline. This doesn't mean I follow it. Grin. But it does give me direction and focus. I develop my main characters before I start and to an extent my secondary characters.
I would also like to recommend SCENE & STRUCTURE by Jack M. Bickham for aspiring writers. I found it to be very helpful.


R&R: Besides your historical romance Silver Hills (released Jan. 10th), all of your romance novels are paranormal. What drew you to writing paranormal romance?

Sandra: I'm drawn to enchantment. I loved fairy tales as a child. Still do. Grin. I always find myself thinking 'what if...' What if you really could see that dark, handsome stranger in the crystal ball? What if there really were amulets with magic powers? How would an average person deal with these kinds of situations in modern society? I guess I just never grew up. Grin.


R&R: Shardai, your YA fantasy novel came out January 1st, and its sequel, Akasha will be out sometime in July. Can you tell us a little bit about the concept of the books, as well as your inspiration?

Sandra: Shardai is the book of my heart and if any new reader was to pick a book of mine to read, I would wish it to be Shardai. I lost my twelve year old cat to cancer and his loss inspired Shardai. The folks that read this and are animal lovers will understand. Those that aren't will probably roll their eyes. Grin.
I also hoped to make people think about the responsibilities that pet ownership entails. And the horrendous hardships that animals on their own are faced with every day just to survive.
Shardai is built on the premise that there is an afterlife for cats and that they can choose to stay in 'Catarau' where they are ruled by the Council of Nine and are forever young and healthy. Or they can use one of their remaining lives to return to earth. This is a risk because there is no guarantee what kind of life they will have once they come back. Shardai chooses to come back and try to find his mistress so she will finally stop grieving for his loss.


R&R: Sandra, you have a Non-Fiction book coming out with the Lotus Circle (TBA) called Power Stones to Go. Also, in your paranormal romance novels Boji Stones and Rose Quartz, power stones play a big part in the story. Can you tell us a little bit about your interest and experience with power stones? Also, do you have any recommendations for stones to help deal with holiday stress?

Sandra: Like most of us, I find gems/crystals fascinating. They're beautiful and hold us enthrall. Everything is made up of energy and stones are no exception. Look at our watches, they're powered by crystals. So if you put all that energy and the wonders of a human mind together it seems like there are all kinds of marvelous possibilities.
My choice for dealing with the holiday stress would be an Amethyst, Lapis Lazuli or a Smoky Quartz.


R&R: Your love for animals really shines through, both in your books and on your websites. What two animal causes do you think are really important for people to be aware of and support?

Sandra: I'm sorry to say that we have way too many to choose from. I've got to list three :) Spay/neuter programs, adoption centers and ending horse slaughter.


R&R: Your bio says that you are an Administrative Assistant by day and an author by night. When you aren't working or writing, what are you found doing for fun or relaxation?

Sandra: I love to shop. I'm a bottom feeder, err, power shopper. Grin. I love hunting down a good sale. I also like to read a wonderful story, see an exceptionally good movie, and I enjoy hiking in the mountains or walking along the seashore.


R&R: Is there anything else you would like to say, or that you think us readers would like to know about you or your books?

Sandra: I would just like to say, I appreciate each and every one of you who has taken the time to read my stories. Thank you.
And a huge thanks to Mandy and Denise for having me. It's been fun. I'm looking forward to having these two wonderful women on my blog.


R&R: Thank you so much, Sandra! We loved reading your answers, and we REALLY love reading your books!!
This is usually where we ask the author if there is anything they would like to ask me and Dee. But instead, I have some news we're really excited about. Sandra Cox has asked us to do an interview on her blog! She has come up with some really fantastic questions for us, so check back soon and we'll let you know when the tables are turned and Sandra interviews US!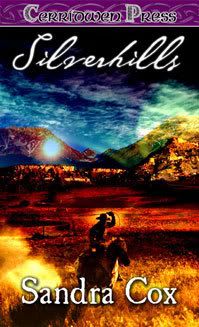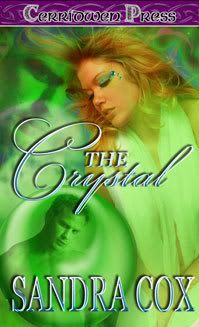 Don't forget to check out my review of Boji Stones!

Happy Reading!
Mandy